Holly Smith wrote:
Despite the rain, I found this eagle in the original nest tree. I called Mike and he was able to get some photos as well. The eagle was quite comfortable and looked as if it would be there awhile.
Holly
Consensus of opinion among the photographers and Reese Lukei is that this is indeed #3, aka Dirty Tail. Thanks Holly! It was really nice to see her again and know she came back for a visit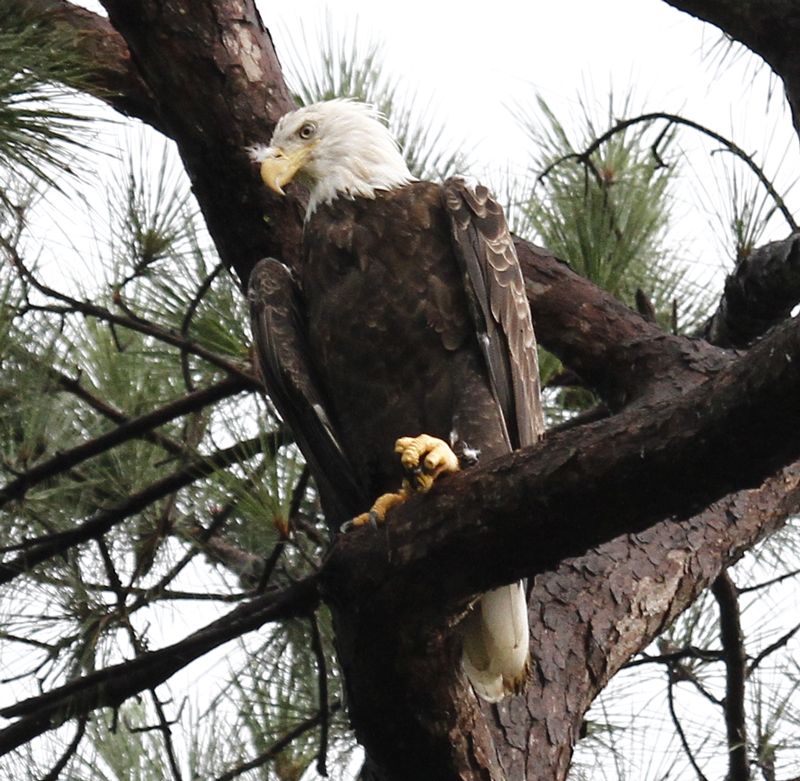 Mike Inman and Holly were both back at NBG this am but no sighting of the eagle.
_________________
For the animals shall not be measured by man ~ They are not our brethren, they are not underlings: they are other nations, caught with ourselves in the net of life and time, fellow prisoners of the splendor and travail of the earth ~ Henry Beston