What a day......horrible traffic..intense heat....bigggg crowd....but when those eagles took flight it was worth every second of discomfort. You could sense the crowd collectively holding their breath, then the
"goooooo eagle goooooooo"
as Ed Clark lifted his arms to finally release each eagle...then applause as each one found it's wings and soared to freedom again.
Duane..I hope you won't be offended if I share your space for just a couple shots....crowd ambience for Pete?
Ed Clark with representatives from the Monacan Nation. Kenneth Branham - Tribal Chief & Chairman is in the center.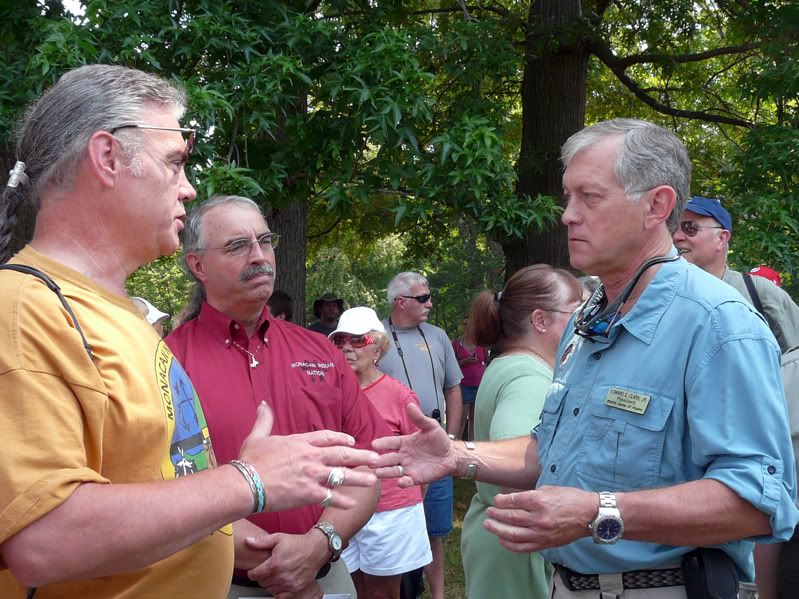 and then.....after a lonnnnng hot day of book signing
after getting permission I'd like to share one more photo......Team Huwa - Randy and his wife Jackie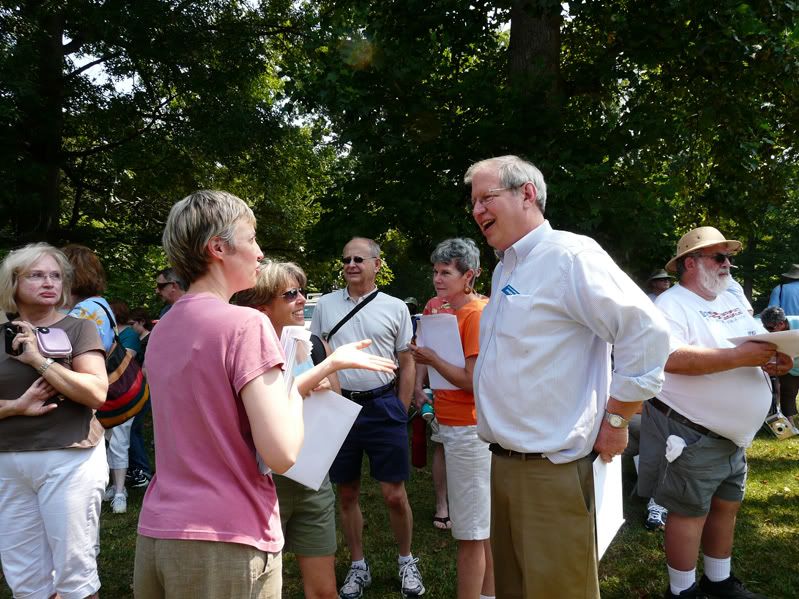 eta:
Duane
.....I think I forgot to mention I'm in awe of the pictures you captured!
_________________
For the animals shall not be measured by man ~ They are not our brethren, they are not underlings: they are other nations, caught with ourselves in the net of life and time, fellow prisoners of the splendor and travail of the earth ~ Henry Beston